3D #

Collection
This brand new collection from Vanessa Ree is a real statement collection in contemporary Irish jewellery design. It is a design that evolved from an examination of the symbols of language.

"As so much of our communication is in a digital environment these days, it felt right to look into symbols of digital language."
As a symbol of language and communication it is incredibly relevant in this digitally-driven era and as a designer, it was a rich theme to delve into. Working from the standard 2D shape and creating it into a 3D version produced a more interesting and tactile piece.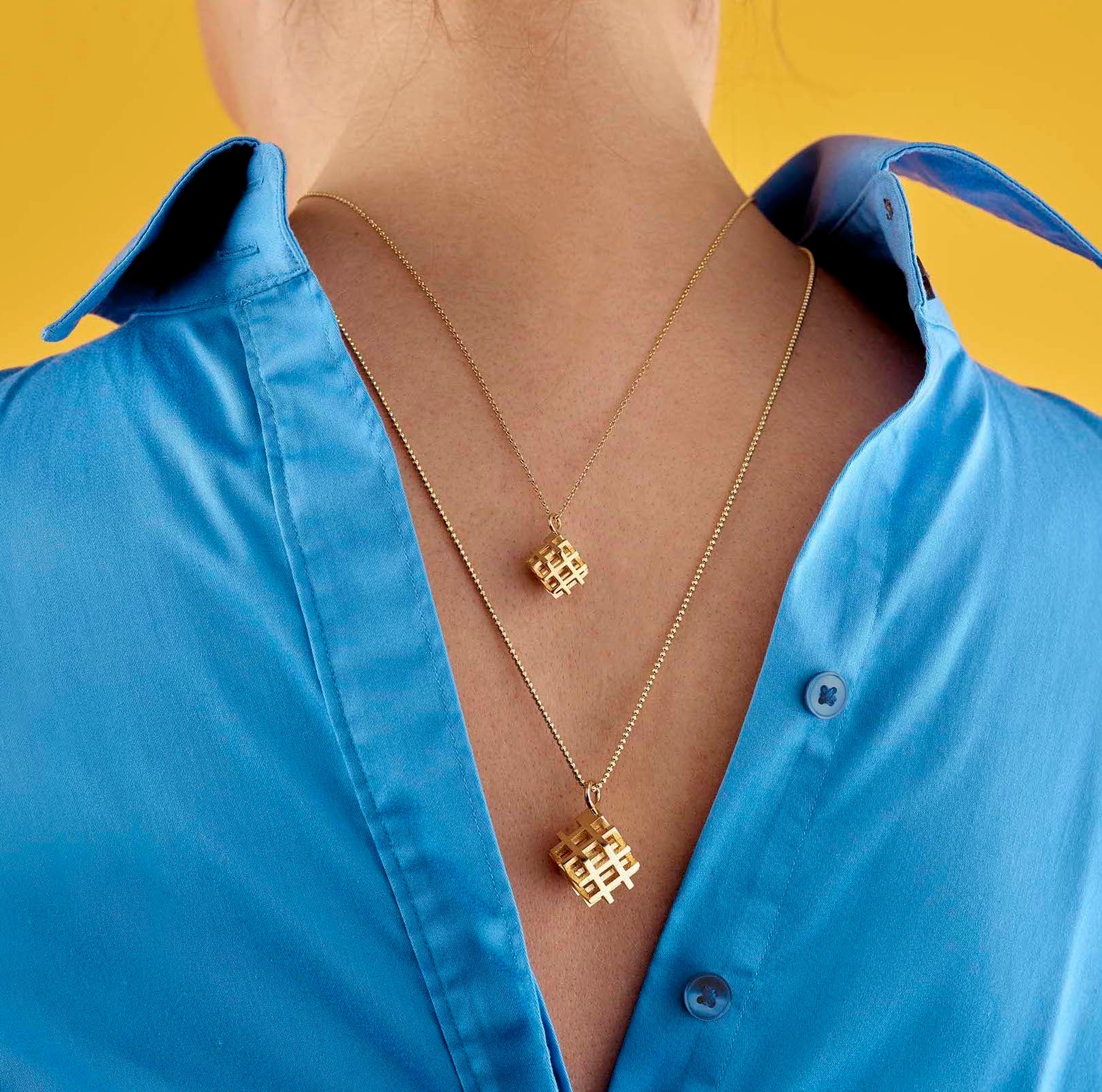 Not deterred by the intricacy of converting it into a 3D shape, Vanessa has found a way of turning this theme into earrings, pendants, rings and for the first time a range for men in the form of cufflinks.

Pieces are available in sterling silver, silver dipped in gold as well as 9ct and 18ct yellow and white gold. There are two design options in the cufflinks for variations in design taste.