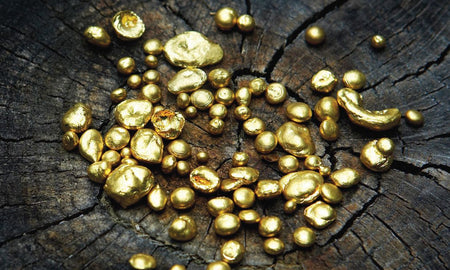 Vanessa Ree Jewellery is serious about minimal environmental impact. Sustainability is one of the key principles and to prove we mean what we say, Vanessa has taken measures to ensure the minimum impact possible on our natural world. Afterall, we have a duty as custodians to pass our world on to our children in as best a condition as we can.
Vanessa Ree believes that sustainability means meeting our own needs without compromising the ability of future generations to meet theirs.
Vanessa Ree Jewellery is an artisan hand crafted product so no heavy polluting industry involved. By using just precious metals in the jewellery and avoiding trend based design means that each piece is an investment, a piece of art, designed to last lifetimes.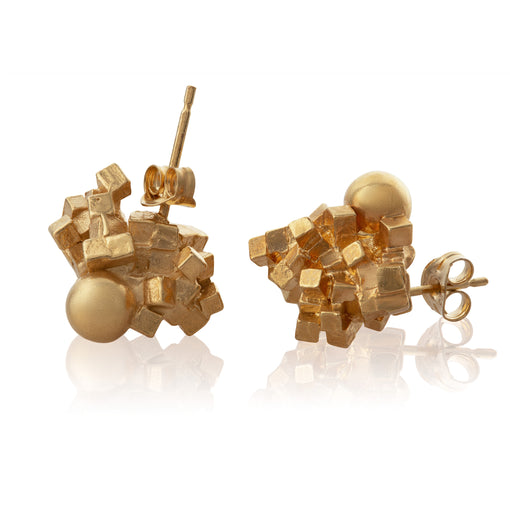 For this reason Vanessa only uses 100% recycled bullion in her collections. Packaging is 100% eco-friendly, including Irish made felt for the the inserts to cushion the jewellery in the box.
"We are but the custodians of our children's future"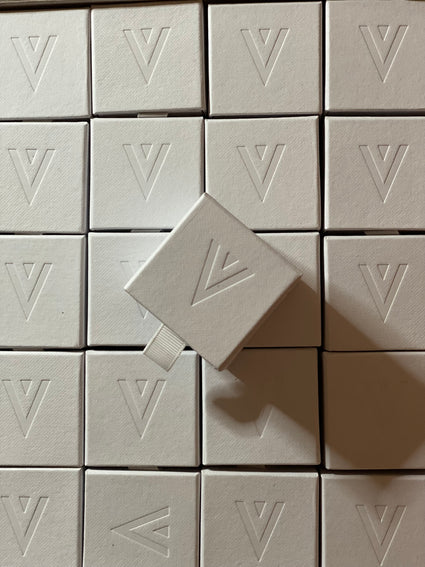 To avoid an excessive carbon footprint, all bullion, chain, findings, packaging and materials are sourced from Ireland and Europe - as close as possible.
So you can feel reassured that when you invest in a piece of original design, handmade jewellery you are placing your faith in a jewellery maker that respects our planet and will continue be create make make jewellery as sustaibanbly as possible.
3D# Earrings
From $136.00
As featured in the Spring edition of the Irish Arts Review, these earrings are the...
SHOP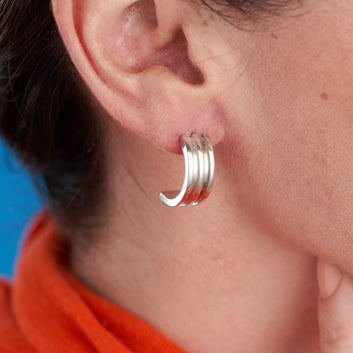 Concentric Circles Earrings
From $278.00
This minimalist concentric circle design reflects the concept of following your own path. A...
SHOP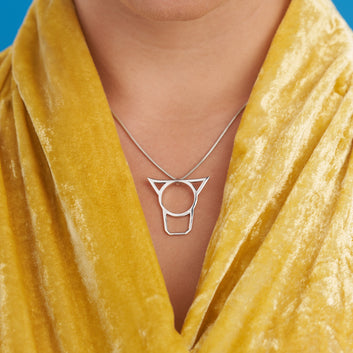 Cow's Head Pendant
From $278.00
Another member of the Irish Animal collection, the Cow's Head is wonderfully symmetrical and a delightful piece symbolising...
SHOP