Concept Modern Jewellery Design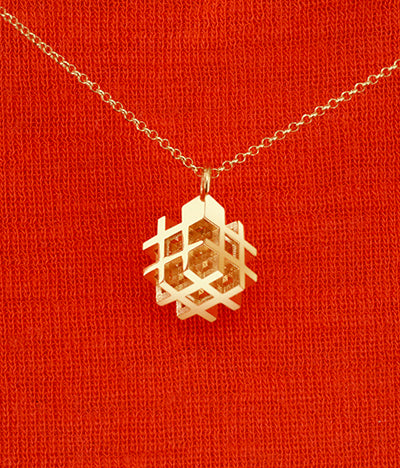 view collections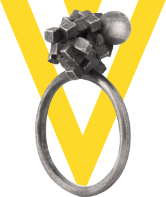 Contemporary & meaningful
fine jewellery designed for you.
Love your Jewellery style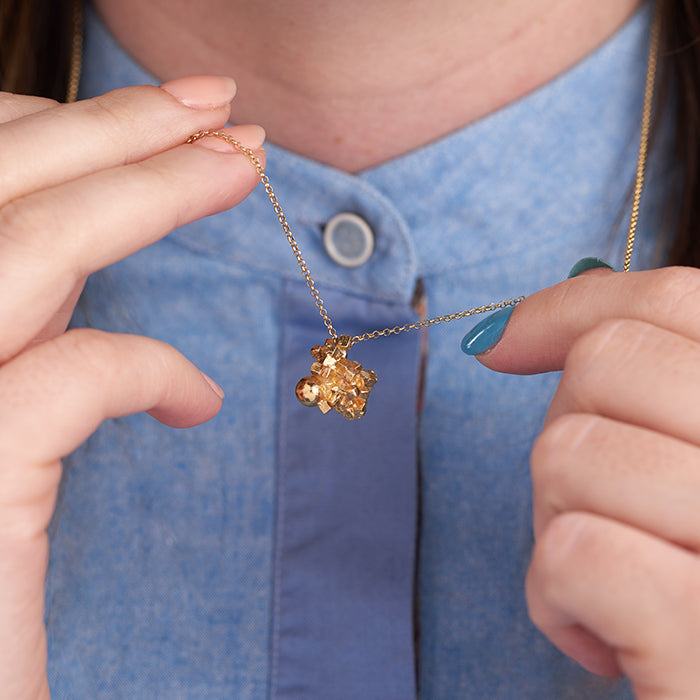 Style:
A language
without words

Vanessa's design aesthetic focusses on complementing the wearer's style. Drawing from uniquely Irish traits and relatable themes, Vanessa handcrafts unique pieces of fine jewellery in a contemporary style that reflect a very modern Ireland. She creates unique pieces of 'wearable art' form the ultimate in self expression.
Jewellery with
meaning
Jewellery was originally not just an object of beauty but a symbol with meaning. Like keepsakes or tattoos that people would cherish or etch into their skin, these are reminders of a past life, or a loved one. Jewellery has this same power to evoke a feeling or a memory, but in a beautiful 3D expression.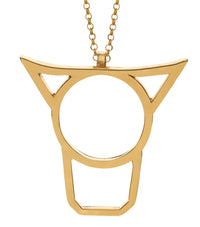 Liam, Rathfarnham
I ordered the cow pendant after seeing Vanessa Ree featured in the Irish Times Magazine. My wife has a really quirky sense of style and I knew she'd love this. I was a bit worried about ordering online but Vanessa got in touch to confirm delivery and made sure it was delivered in time. The handwritten note that explained the story behind the piece really made it!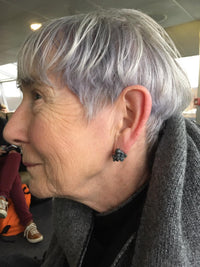 Dot Roberts
I was delighted to receive a gift of earrings from Vanessa's Adversity Collection. They are beautifully made and the oxidised silver finish gives them a really contemporary edge which I love. They also look great with almost everything in my wardrobe. As someone who loves a more modern jewellery aesthetic, I'm really delighted, they are just my style.
Eleanor Owens
The stacked squares ring is my favourite piece of jewellery. I love that this ring brings a touch of class to anything that I am wearing and it is incredibly comfortable to wear all day. Vanessa sized it to fit me perfectly and I love it more and more every time I wear it, I can't wait to purchase my next statement piece from Vanessa.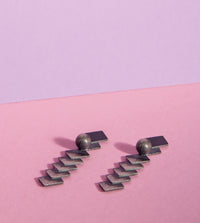 Irene kelly
I recently bought earrings from the adversity collection as the concept of the collection struck a chord with me. The beautiful crafted earrings were delivered in style with a personal touch of a handwritten note :) Love them and Vanessa was a pleasure to deal with :)
Sarah Davey
I received a recent birthday gift of the cows head pendant and I love it! Vanessa's jewellery collections are fab! Looking forward to my next purchase ; )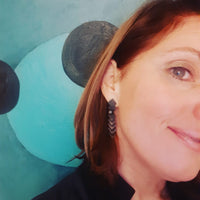 Maura Howe
After years in pursuit of the perfect pair of grey drop earrings at a good price point I discovered Vanessa's Adversity collection and was spoilt for choice! I narrowed it down to this fab pair and I'm delighted with them. They add extra flair to any outfit, taking me from the office to a night out easily. The care Vanessa takes with all her pieces is obvious in their final execution. Their unique quality attracts plenty of compliments when I wear them too!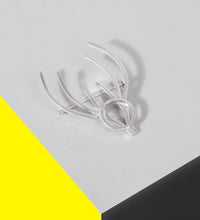 Sara Llamas Moya
I loved the contemporary and elegant look of this brooch from the first time I saw it! With Vanessa's great advice on the possible finishes for the piece, I ultimately feel that I have a bespoke and timeless item of jewellery.  I like its subtle connection to Irish nature, which has been admired by many.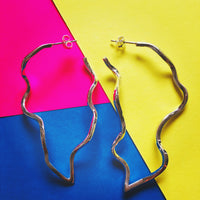 Helen Gibson Brabazon
I wanted to give my daughter a gift for completing her Masters. She adores earrings - they're really the only type of jewellery she wears. I showed Vanessa what I was thinking of - a beech leaf -  and we went from there. I must admit it was only when I saw the final polished items that I really saw how gorgeous they were. She designed them in her own unique style which I didn't fully appreciate until the finished product, but they came out really well and my daughter adored them." 
Audrey Kelly
I fell in in love with this piece when I saw it - this gorgeous stag brooch. It is so unique and beautifully crafted. It's a statement but yet so delicate. I've worn it on both dresses and blazers and every time I wear it, I'm asked about it. It's a really special piece I know I'll have it a lifetime.
Graham McMullin
I commissioned Vanessa to make a piece for my wife Zandra as an anniversary gift. And she made a beautiful silver pendant of our sail boat.  Vanessa came up with some classy design ideas and we talked through how each could be made and how each would turn out. We went for a 3D type design which gave the sail a billowing effect giving the piece energy and movement as it moves through the waves. I really like it and love seeing it being worn. Zandra loves it and gets wonderful compliments about it. Vanessa went out of her way to get it completed in time for our anniversary. Fabulous job.
Sinead Cosgrove
I fell in love with Vanessa's designs & craftsmanship. I love the conceptual approach she takes to her collections. The Cluster Ring from the Adversity Collection and the idea of following your own path captured in the Concentric Circles ring really spoke to me. Vanessa created both pieces in 9ct & 18ct gold and I am thrilled with both pieces which are timeless unique and exquisitely crafted. Supporting local Irish design talent is an additional bonus.