Coming Together

Collection
Created in the middle of the pandemic lockdown, when the world was reeling with what would be our generation's biggest challenge. The enormity of this global catastrophe was overwhelming.
But there was also reassurance by the countless instances of human compassion demonstrated across the world.
When push came to shove we came together to support one another. Particularly here in Ireland, it really felt like people were putting aside their own priorities and instead putting the common good first. 
And that gave rise to my creation of this particular collection 'Coming Together' - a contemporary twist on the art deco style.
I've been looking to explore the art deco style for some time and now felt the right time for the execution of this concept. These bold statement pieces perfectly compliment any outfit or stylish woman's taste.
Each piece measures just under 3cm square and is slightly longer than it is wide.Available as a pendant, bracelet or pair of earrings, it is a wonderful reflection of this theme, with my absolute favourite being the bracelet execution. Its chunky statement style is perfect for those who literally wear it on their sleeve.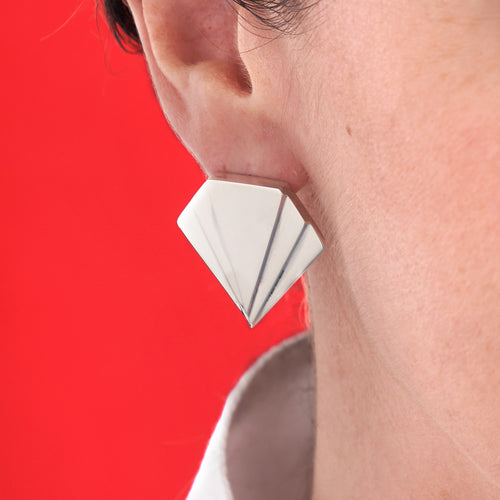 Unity Earrings
From €350,00
Created during lockdown, these earrings are inspired by the empathy and kindness shown...
VIEW PRODUCT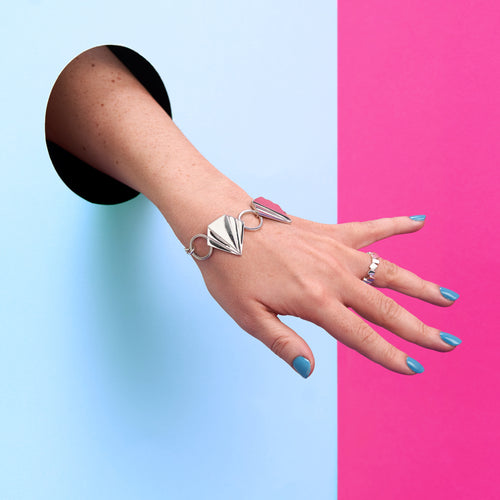 Modern Art Deco Bracelet
From €470,00
This chunky statement bracelet reflects the contemporary twist on the original...
VIEW PRODUCT
Unity Pendant
From €250,00
A contemporary twist on the art deco style, this bold statement pendant necklace will...
VIEW PRODUCT